Links: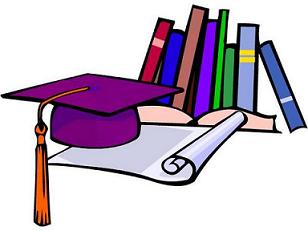 These links are provided to help you find answers to some of the most frequently asked questions and others are just our favorites.
Sites for FAQ's
Christian Home Educators of Colorado Welcome to the official Website for Christian Home Educators of Colorado (CHEC)! We hope you will find this site an invaluable resource for all of your home schooling needs and questions.
Home School Legal Defense Association A non-profit advocacy organization established to defend and advance the constitutional right of parents to direct the education of their children and to protect family freedoms. Through annual memberships, HSLDA is tens of thousands of families united in service together, providing a strong voice when and where needed.
The Colorado Springs Homeschool Support Group (CSHSG) Welcome to the Colorado Homeschooler, a statewide resource for homeschoolers in the state of Colorado. We hope you will find this site an invaluable resource for all of your home schooling needs and questions.
Colorado Department of Education Welcome to the Home Schooling section of the CDE Web site. Included in the section: A copy of the law associated with homeschooling, some frequently asked questions about Colorado home schooling and their answers, and a listing of some home school support groups around the state.
Favorite Sites
Starfall The Starfall learn-to-read website is primarily designed for first grade, but is also useful for pre-kindergarten, kindergarten and second grade. Starfall is perfect for Home Schooling and it's FREE.
3MOMS 3Moms was created by frustrated homeschool moms...
Starting to homeschool isn't easy. What makes matters worse is that it's incredibly confusing. Which curriculum, which method? Which is best for my child? Which one can I do? Can I do it at all? 3Moms is here to help YOU answer those homeschool questions.
Colorado Academy of Independent Learners The Colorado Academy of Independent Learners, a non-public, independent school, is located in Peyton, Colorado, about 20 miles northeast of Colorado Springs.
COVA - K12 (Colorado Virtual Academy) The award-winning K12 curriculum was designed to meet each child's learning needs. Whether you supplement with a single course or use all six for complete self-paced learning, K12 helps provide a solid home-based education for the most important child there is—yours.
Connections Academy Welcome to Connections Academy—the free K–9 public schooling program that students attend from home.
Lesson Planet The searchable guide to over 55,000 online lesson plans, reviewed and rated by experienced K-12 teachers. Save time, teach better!
Academy of Art Academy of Art is a back-to-basics art curriculum that addresses the needs of the evolving artist from preschool to adult. Using hands-on teaching techniques in a non-judgmental environment, Academy of Art provides its students with both ability appropriate instruction as well as the atmosphere for creative development.
Heart And Home Homeschool Outlet Welcome to our Homeschool Outlet. This is the place to find all your favorite homeschool resources, many at discounted prices.